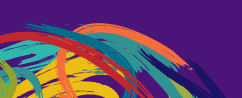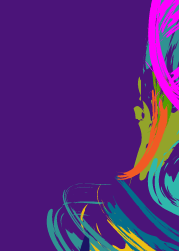 Government Compliance Regulations
Freedom of Information Act (FOIA)
PCA is committed to being open and transparent in accordance to Delaware's Freedom of Information Act. All FOIA requests must be in writing, and must adequately describe the records sought in sufficient detail to enable PCA to locate such records with reasonable effort. The requesting party must be as specific as possible when requesting records. To assist PCA in locating the requested records, PCA may request that the requesting party provide additional information such as the types of records, dates, parties to correspondence, and subject matter of the requested records.
All FOIA requests must be submitted via email to the FOIA Coordinator, Denise Stouffer.
Family Educational Rights and Privacy Act (FERPA)
FERPA sets out requirements for educational institutions to notify parents and students of their rights for the protection of privacy under section 444 of the General Education Provisions Act.
PCA's Student Records FERPA Policy can be found here.
For additional information, please contact Denise Stouffer.
Parent and Student Rights: Title IX
Title IX of the Education Amendments of 1972, 20 U.S.C. §§ 1681 et seq. (Title IX), and its implementing regulations, 34 C.F.R. Part 106 is a Federal civil rights law that prohibits discrimination on the basis of sex in education programs and activities. Providence Creek Academy does not discriminate on the basis of race, color, religion, sexual orientation, national origin, gender, gender identity, disability, genetic information, marital or family status, military status, status as a veteran, or age in its programs or activities.
To ensure compliance, a Title IX Coordinator is required. The role of the Title IX coordinator is to oversee all complaints of sex discrimination and to identify and address patterns or systemic problems that arise during the review of such complaints.
PCA Title IX Coordinator:
Rachael Straightiff
Human Resources Coordinator
273 W. Duck Creek Rd.
P.O. Box 265
Clayton, DE 19938
302-653-6276 ext. 1007
Rachael.Straightiff@pca.k12.de.us
The Office of Civil Rights is located:
Office of Civil Rights, Philadelphia
U.S. Department of Education
The Wanamaker Building
100 Penn Square East, Suite 515
Philadelphia, PA 19107
Tel: (215) 656-8541
Fax: (201) 656-8605
Related Resources:
U.S. Department of Education, Office for Civil Rights, Title IX Resource Guide (Apr. 2015)